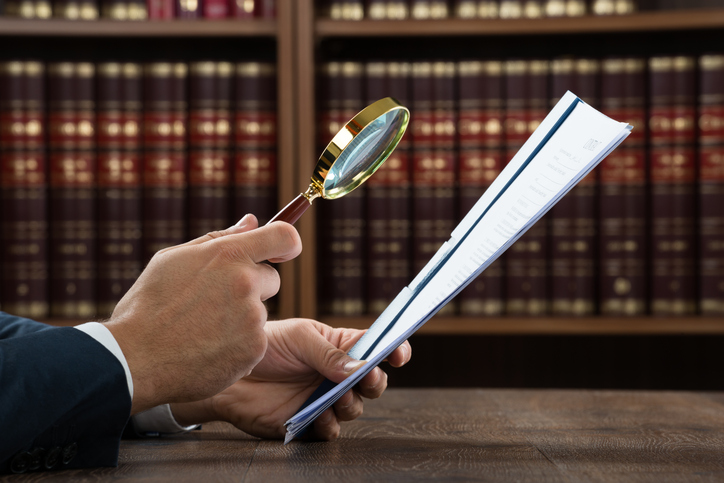 The most common question I get on the subject is, "Should I sign the contract before or after my attorney has had a chance to review and comment on our real estate contract?"
This dilemma goes back to 1995 when the NJ Bar Association and the NJ Board of Realtors entered into a settlement agreement in which the Bar Association would allow non-lawyers (i.e., real estate agents) to prepare a residential real estate contract (a legal document) so long as the contract included an attorney review clause. This is section 35 of the presently used Board of Realtors recommended contract. The case was called New Jersey State Bar Association v. New Jersey Association of Realtors, 139 N.J. 323 (1995). This only covers residential real estate contracts and leases. It does not apply to vacant land or commercial property. In other words, only and attorney can write contracts for vacant land and commercial property.
The crux of the Attorney Review Clause is this: You don't have to have a lawyer review the contract, but it's probably the largest financial transaction you will be involved with in your entire life, so we recommend that you have it reviewed by an experienced real estate attorney. If you decide not to, that is up to you, but you have three business days to get it reviewed. After that, you cannot make any changes.
The three days does not count legal holidays or weekends. A "legal holiday" sounds simple enough, Christmas, New Years, Easter, Fourth of July, Memorial Day etc. But, does it include Rev. Dr. Martin Luther King's birthday? How about when Christmas falls on a Sunday? Is that Monday a holiday? That depends. Halloween does not count.
The time begins to run when all parties have signed, and you get a fully signed copy back (without any changes). Day one of attorney review would be the next day after you received your fully signed copy. For example, if you signed on a Thursday, the attorney review period would end on Tuesday. (Friday, Monday, Tuesday…. that's three business days.) When we passed around hard copies to be signed, this was a little easier to track. Now that we are using electronic signatures, there are some timing problems. For example, if you signed late Thursday evening, and a fully signed copy was e-mailed right back to you, but you didn't open your e-mail until Monday, your attorney review period still ends on Tuesday. That's probably not enough time to have an attorney review it for you. So, watch your time. I generally recommend that my clients don't sign on a Thursday or Friday, but rather push it off until the weekend. That way, we have the rest of the weekend, and a full three days to review the contract.
An important nuance to note is that I cannot make changes to the agreement after it is signed. I can only recommend changes. And, I can reject the agreement if my recommended changes are not accepted. In other words, my only legal options under the attorney review clause is to accept or reject the agreement. Most attorneys reject the agreement, but add in their Notice of Attorney Disapproval that we can reinstate the contract if the other party agrees to certain changes. That is not my preferred way to handle changes to the contract. (See below.)
So, what is the big deal about this three day attorney review period? The big deal is that you don't have a binding real estate contract until that time period is up. Personally, my standard practice is to try to get the contract e-mailed to me as early as possible. Even if it is not fully signed. I almost always have changes I want to make, simply because the most recent version of the Board of Realtors contract has many gaps and potential areas for misunderstandings. Those changes are set forth in an addendum (or amendment) to the contract that I create as I go through your contract line-byline. What I try to accomplish is to have that addendum and circulated prior to the end of the three day attorney review period.
Now back to my original question: "Should you sign the contract before or after my attorney has had a chance to review and comment on our real estate contract?" Your real estate agent is going to push you to sign it first, which is fine and understandable. He or she wants to get the property off the market, and so should you. I just recommend, highly recommend, that you do not wait until the contract is fully signed before engaging the services of an attorney. AND, do not sign on a Thursday! If you can hold off until Friday after midnight, your attorney will have until Wednesday to make changes. And, as I said earlier, I like to get my recommended changes out there and signed by everyone before the end of the attorney review period. That way, I don't have to reject the agreement, we stay under contract, and everyone is happy.
Give us a call at 609-654-5489, or send us and e-mail at gfwoodend@aol.com. You'll be glad you did.