rocket fuel e-version — FREE!
The entire, unedited version of the book appears below:all 32 chapters, and it's 100% free! And, there is a money-back guarantee!
Summary: The book is based on the concepts he learned from scores of well known books, many of which you may have read or be familiar with, directed to adults on how to succeed in the business world. "I often thought while reading these books how I would have been so far ahead of the curve had I known these concepts while I was still in school! These concepts (negotiating, goal setting, body language, memorization techniques, decision making, etc.) are restated in terms and situations that young adults can relate to, (e.g., dating, doing well in school, dealing with parents and peers, finding a job, etc.)" The book is mildly humorous, the chapters are very short and to the point, with plenty of silly illustrations.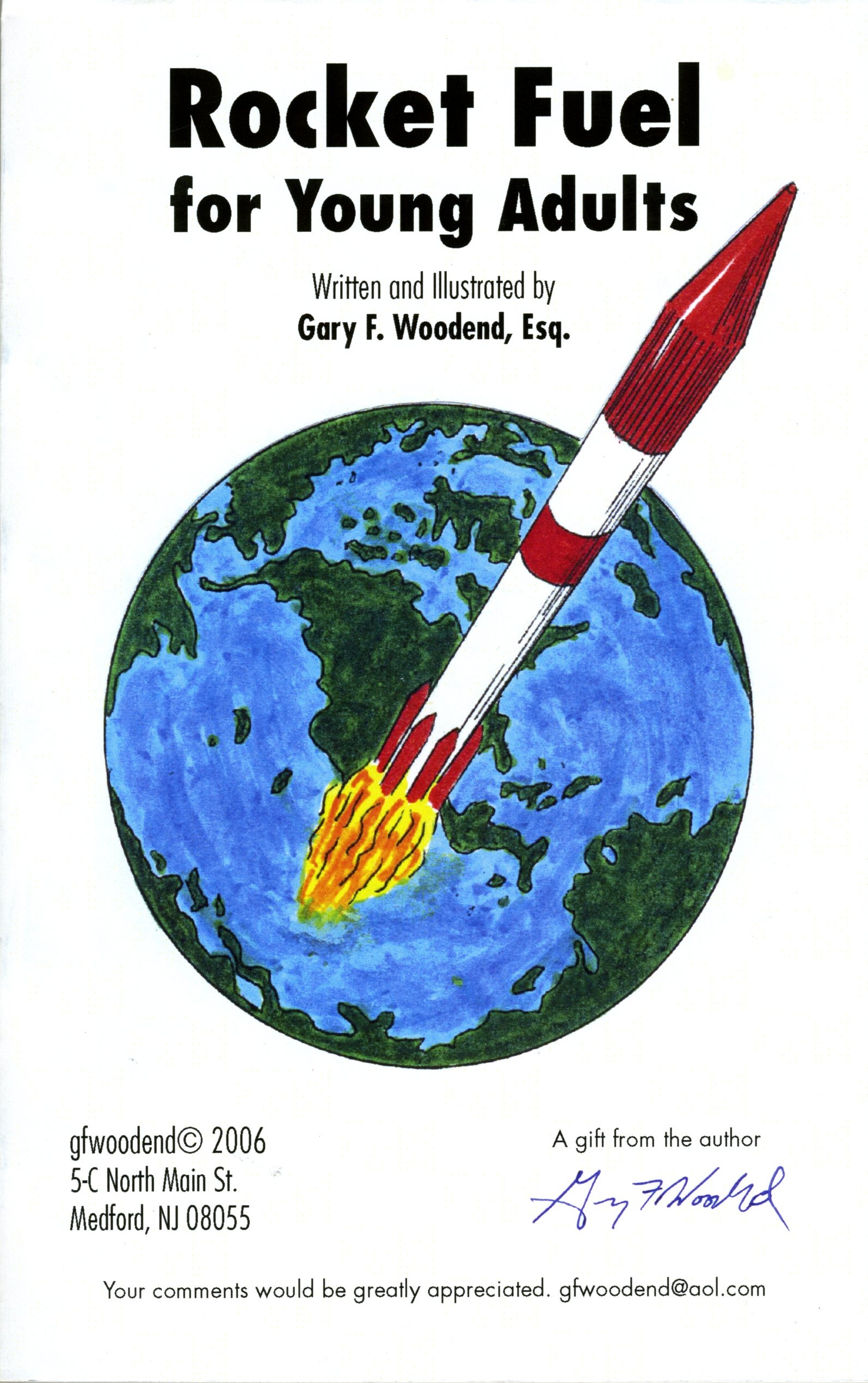 TABLE OF LESSONS